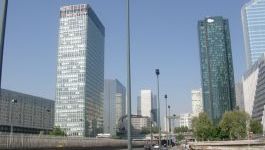 Qualcomm: extends offer for outstanding NXP shares
(CercleFinance.com) - While being approached by its peer Broadcom, US mobile chip designer Qualcomm has extended its cash offer for all outstanding shares of rival NXP Semiconductors until 23 February from 9 February, it said in a statement on Friday.


As a reminder, at least 80% of NXP's outstanding shares have to be tendered for the deal to go ahead, a percentage that may be lowered to 70%.

The tender offer began on 18 November 2016.

Qualcomm said the transaction is still expected to close in early 2018.

Copyright (c) 2018 CercleFinance.com. All rights reserved.