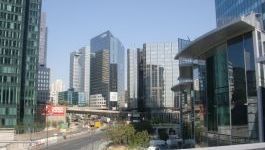 P&G: willing to challenge Nelson Peltz's election on board.
(CercleFinance.com) - P&G intends to challenge the official preliminary voting results showing that shareholders elected activist investor Nelson Peltz to the company's board of directors.


This is at least what Trian Fund Management, the investment fund founded by Nelson Peltz in 2005, said in a statement released this morning.

In the press release, Trian urges P&G to reconsider its decision to review the results and to offer a seat to Nelson Peltz as a director.

"The review and challenge process will be a continued distraction at a time when management and the board should be focused on improving business results and regaining lost market share," Trian said.

Trian estimates that P&G has already spent up to 100 million dollars on the proxy contest.

According to preliminary results compilated by IVS Associates, the independent inspector of elections, Nelson Peltz leads Ernesto Zedillo by a margin of approximately 0.0016% or 42,780 shares, meaning that the businessman has been elected to the board.

Copyright (c) 2017 CercleFinance.com. All rights reserved.