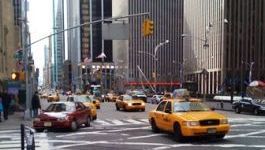 Procter & Gamble: beats consensus in Q1.
(CercleFinance.com) - Procter & Gamble (P&G) unveiled Q1 EPS that is up 10% at 1.
06 dollar.

Adjusted (core) EPS increased by 6% to 1.09 dollar, thus beating the consensus by two cents.

The consumer goods giant, which operates, for example, the Gillette and Pampers brands, saw its sales increase by 1% to 16.7 billion dollars, both as reported and in organic terms.

For FY 2017-18, P&G has confirmed that it expects organic sales growth of between 2% and 3%, as well as adjusted EPS that is up by 5% to 7%, against 3.92 dollars last year.


Copyright (c) 2017 CercleFinance.com. All rights reserved.