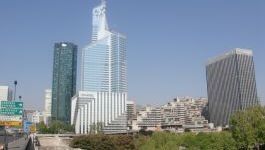 Pfizer: dividend raised; new share buyback launched
(CercleFinance.com) - Pfizer has raised its dividend by approximately 6% and has launched a new 10 billion dollar share buyback plan, which did not seem to convince investors.


The US biopharmaceutical firm said late on Monday that it would pay a quarterly cash dividend of 34 cents per share, up from 32 cents per share previously.

Its board of directors also authorized a new 10 billion dollar share repurchase program, in addition to the existing 6.4 billion dollars remaining under the company's current authorization.

"The dividend increase and new repurchase program demonstrate our commitment to returning capital to shareholders and are supported by our continued confidence in the business," said CEO Ian Read.

Despite this, shares of Pfizer were up just 0.1% at 37.15 dollars on the Dow Jones index.

Copyright (c) 2017 CercleFinance.com. All rights reserved.