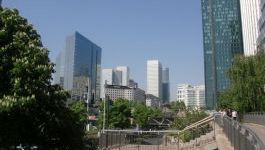 Pfizer: combination extends survival in breast cancer.
(CercleFinance.com) - The combination of Pfizer's Ibrance plus letrozole reduces the risk of disease progression by 44% in patients with metastatic breast cancer, the US drugmaker said on Wednesday.


The combo also improves progression-free survival by over one year compared to letrozole plus placebo (27.6 months vs. 14.5 months) when used as the initial treatment for postmenopausal women with estrogen receptor-positive, human epidermal growth factor receptor 2-negative (ER+, HER2-) metastatic breast cancer, Pfizer said.

This Phase III data will be presented at the 2017 San Antonio Breast Cancer Symposium on 8 December.

There is currently no cure for metastatic breast cancer.

Copyright (c) 2017 CercleFinance.com. All rights reserved.