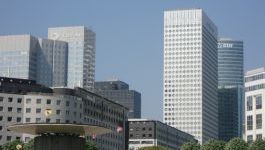 JCPenney: a mixed last quarter
(CercleFinance.com) - Published this Friday before trading, JCPenney's Q4 results included EPS of 81 cents, up 20 cents y-o-y.


Excluding extraordinary items, the department store chain's EPS reached 57 cents, well above the consensus of 47 cents.

Revenues, however, disappointed at 4.03 billion dollars, which although higher than the 3.96 billion dollars in Q4 2016, fell short of the consensus of 4.05 billion dollars.

JCPenney expects EPS of between 5 cents and 25 cents, as well as a 2% increase in same-store sales. Meanwhile, the market expects respectively 20 cents and +0.7%.


Copyright (c) 2018 CercleFinance.com. All rights reserved.