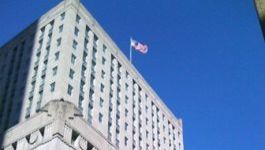 JCPenney: expands partnership with Lego for toy shops.
(CercleFinance.com) - Three days after a severe profit warning, JCPenney said that it is trying to differentiate itself from competition by expanding its partnership with popular toy company Lego.


As from November, the struggling US retailer will offer Lego building bricks and playsets in 875 toy shops inside JCPenney stores.

JCPenney customers will find nearly 30 different Lego sets in stores, including best-selling sets such as Lego Star Wars and Lego Super Heroes, with prices ranging from 4.99 dollars to 69.99 dollars.

An expanded selection of over one hundred lego products will also be available at JCPenney.com this December.

Since launching the toy shops earlier this year, the company has expanded its in-store assortment, adding 40% more toys and games from brands such as Disney, Hasbro, and Playmobil.

In addition, JCPenney has quadrupled its online selection of toys since last year.



Copyright (c) 2017 CercleFinance.com. All rights reserved.