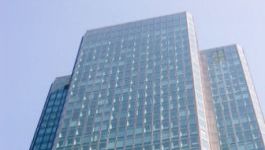 Office Depot: makes a loss in Q4
(CercleFinance.com) - Before Wall Street opened on Wednesday Office Depot announced a loss of 10 cents per share in Q4 of its fiscal year, against EPS of 15 cents in Q4 2016.


However, excluding extraordinary items, the US office supplies specialist's EPS reached 8 cents, three cents less than in Q4 2016, while the consensus was expecting EPS to fall slightly to 7 cents.

However, revenues fell by more than expected by the consensus to 2.58 billion dollars, after 2.58 billion dollars and 2.61 billion dollars predicted by the market.

Office Depot targets adjusted EPS of 30 cents in 2018, although much more optimistic, analysts expect 51 cents.


Copyright (c) 2018 CercleFinance.com. All rights reserved.