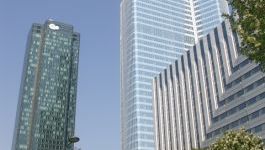 Micron Technology: Q1 results up sharply
(CercleFinance.com) - On Wednesday Micron Technology reported EPS of 2.
19 dollars for the first 3 months of its fiscal year, against just 16 cents a year earlier.

Adjusted EPS was 2.45 dollars, up 25 cents from the previous quarter.
Revenues also increased sharply y-o-y, rising from 3.97 billion dollars to 6.8 billion dollars.


Copyright (c) 2017 CercleFinance.com. All rights reserved.