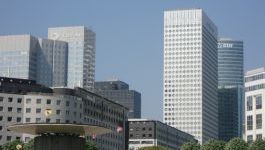 Merck: FDA expands approval of HIV-1 treatment
(CercleFinance.com) - US drugmaker Merck said that US regulators have approved expanded use of its drugs Pifeltro and Delstrigo to include patients living with HIV-1 who are virologically suppressed.


The expanded indications mean that certain people with HIV-1 infection, and their doctors, will have the choice to switch their current antiretroviral therapy to Pifeltro and Delstrigo in combination with other antiretroviral agents.

Both drugs were approved in the United States in 2018 for the treatment of HIV-1 infection in adults with no prior antiretroviral treatment history.

Copyright (c) 2019 CercleFinance.com. All rights reserved.