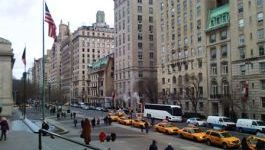 Merck: FDA gives go-ahead for an antidiabetic drug
(CercleFinance.com) - Merck and Pfizer have announced that the US Food and Drug Administration (FDA) has approved the Steglatro (ertugliflozin) and Steglujan (ertugliflozin and sitagliptin) for patients with type-2 diabetes.


Both US pharmaceutical companies point out that these marketing approvals in the US are based on data from seven phase III studies involving approximately 4,800 patients.

Merck and Pfizer began their collaboration on this drug in 2013. A chronic and progressive disease, diabetes affects approximately 30 million Americans, with 90% to 95% having type-2 diabetes.


Copyright (c) 2017 CercleFinance.com. All rights reserved.