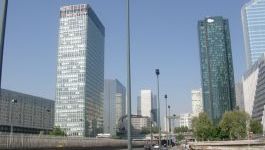 Merck: Keytruda improves survival in small cell lung cancer.
(CercleFinance.com) - Keytruda more than doubled survival after two years of follow-up in first-line treatment of patients with metastatic non-small cell lung cancer with high levels of PD-L1, Merck said on Wednesday.


The US drugmaker said it plans to present data at the World Conference on Lung Cancer (WCLC) hosted in Yokohama, Japan, which will show a median overall survival of 30 months for Keytruda compared to 14.2 months for chemotherapy.

Keytruda - which reinforces the body's immune system to help detect and fight tumor cells - is currently involved in over 600 trials across a wide variety of cancers.


Copyright (c) 2017 CercleFinance.com. All rights reserved.