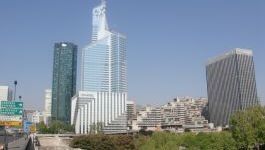 Mastercard: shares up after dividend hike; new buybacks.
(CercleFinance.com) - US payments processor Mastercard increased its quarterly dividend by 14% on Tuesday, while announcing a new share buyback.


Investors cheered the news, sending the group's shares up 1.2% to 142.1 dollars on the New York Stock Exchange after this announcement.

In a press release, the company said that its quarterly cash dividend would be increased to 25 cents per share, up from a previous dividend of 22 cents per share.

Mastercard also announced a new share repurchase program of up to 4 billion dollars of its common stock.

The new program will become effective on the completion of the company's existing 4 billion dollars share buyback program, under which the company still has 1.5 billion dollars to spend.


Copyright (c) 2017 CercleFinance.com. All rights reserved.