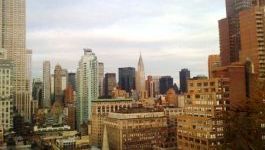 Mastercard: quarterly net income up 21%.
(CercleFinance.com) - The payment card group Mastercard has posted Q3 2017 net income that is up 21% at 1.
4 billion dollars, i.e. 1.34 dollar per share, despite an operating margin that is down 0.9 point at 57.1%.

Net revenues increased by 18% to 3.4 billion dollars, for a 10% increase in gross volumes in local currencies, to 1.4 trillion dollars, and a 2.5-point positive effect related to acquisitions.

Operating expenses rose by 18% in local currencies, with 8 points of this increase mainly attributable to Vocalink, and continued investments in strategic initiatives.


Copyright (c) 2017 CercleFinance.com. All rights reserved.