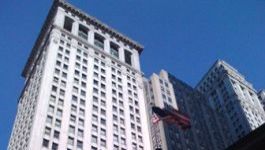 Eli Lilly: research collaboration with Entrega
(CercleFinance.com) - Entrega, a unit of PureTech Health, is set to receive a five million dollar investment from US pharmaceutical giant Eli Lilly to advance its proprietary oral delivery technology for peptides, the company said on Tuesday.


Under the terms of the agreement, Entrega will receive equity and research funding to investigate the application of its technology to certain Lilly products and therapeutic candidates.

This initial agreement does not however, grant Lilly a development or commercialization license to Entrega's technology.

Copyright (c) 2017 CercleFinance.com. All rights reserved.