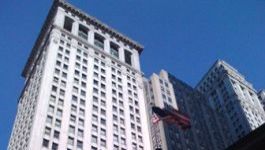 Eli Lilly: provides 2018 forecast; confirms 2017 guidance
(CercleFinance.com) - US drugmaker Eli Lilly and Company said on Wednesday that continued progress in its pipeline should boost earnings and revenue in the coming year.


For 2018, the company is aiming at revenue of between 23 billion and 23.5 billion dollars, representing low-single-digit growth, driven by recently launched products.

In comparison, 2017 revenue is expected to be between 22.4 billion dollarsand 22.7 billion dollars.

Lilly also said it expects 2018 EPS in a range of 4.60 dollars to 4.70 dollars on a non-GAAP basis.

On a non-GAAP basis, the company has confirmed its 2017 EPS of between 4.15 dollars and 4.25 dollars.

"Looking to the future, the potential of our pipeline remains strong, including new medicines being developed for the treatment of migraine, rheumatoid arthritis, pain, cancer and diabetes, as well as additional
indications for many of our recently launched products," said CEO David Ricks.

More generally, the firm has confirmed its expectation of least 5% average annual revenue growth from 2015 to 2020, on a constant currency basis.

Copyright (c) 2017 CercleFinance.com. All rights reserved.