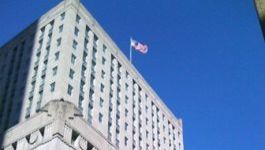 Estee Lauder: fiscal year off to a good start.
(CercleFinance.com) - On Wednesday before Wall Street opened Estee Lauder reported EPS of 1.
14 dollar for the first three months of its fiscal year, up 35 cents year-on-year.

The consensus was less optimistic, expecting EPS to reach 97 cents.

Q1 sales also rose by more than expected to 3.27 billion dollars, up from 2.87 billion dollars in the same period a year ago, and 3.16 billion dollars expected by the consensus.

The group increased its quarterly dividend by 12% to 0.38 dollar per share.


Copyright (c) 2017 CercleFinance.com. All rights reserved.