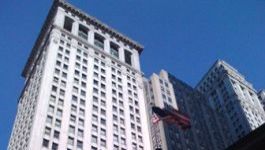 Kohl'S: cuts annual EPS target
(CercleFinance.com) - At its trading update for the festive season, Kohl's has said that it now expects 2019 adjusted EPS at the bottom of its previous target range of 4.
75-4.95 dollars.

The Wisconsin-based department store chain reports that like-for-like sales fell by 0.2% over the holiday season, which spans the months of November and December 2019, compared to the same period last year.


Copyright (c) 2020 CercleFinance.com. All rights reserved.