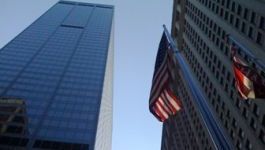 Kohl's: Q4 above expectations
(CercleFinance.com) - Unveiled before Wall Street opens on Thursday, Kohl's Q4 2017 accounts were marked by EPS of 2.
81 dollars, compared to 1.44 dollar in Q4 2016.

The retailer's adjusted EPS reached 1.99 dollar, 22 cents above the consensus.

Revenue also exceeded expectations, at almost 6.78 billion dollars, compared with 6.21 billion dollars in Q4 2016 and 6.74 billion expected by the consensus.

Kohl's targets a 2% increase in same-store sales in 2018. However, the market is less optimistic and forecasts 1.2% growth.


Copyright (c) 2018 CercleFinance.com. All rights reserved.