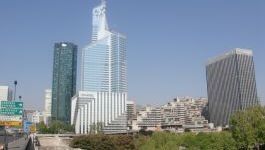 Kimberly-Clark: EPS just above expectations
(CercleFinance.com) - Kimberly-Clark has reported adjusted EPS that is up 7% at 1.
71 dollar for the last three months of 2019, just one cent above the consensus, for revenue that is flat at 4.6 billion dollars.
In organic terms, revenue rose by 3% thanks to increases in selling prices.

The hygiene product maker, which in particular owns the Huggies and Kleenex brands, thus achieved 2019 adjusted EPS that is up 4% at 6.89 dollars, with organic sales growth of 4%, at the top of its latest target ranges.

On these bases, the company's board has decided to increase its quarterly dividend by 3.9% and says that for 2020 it aims for adjusted EPS of between 7.10 dollars and 7.35 dollars, on growth organic sales growth of 2%.


Copyright (c) 2020 CercleFinance.com. All rights reserved.