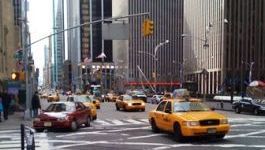 Kimberly-Clark: mixed Q3 results.
(CercleFinance.com) - Before Wall Street opened on Monday Kimberly-Clark reported Q3 net income of 567 million dollars, or EPS of 1.
6 dollar, against 550 million euros, or 1.52 dollar a year ago.

The consensus was less optimistic, expecting EPS to increase to 1.54 dollar.

However, revenues rose by less than expected to 4.64 billion dollars, against 4.59 billion dollars last year and 4.59 billion dollars expected by the market.

EPS is still expected to reach between 6.2 dollars and 6.35 dollars at end-2017.


Copyright (c) 2017 CercleFinance.com. All rights reserved.