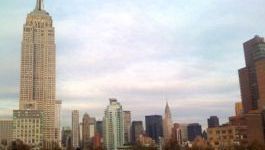 IBM: settles patent litigation with Priceline
(CercleFinance.com) - IBM has agreed to settle patent litigation with U.
S. online travel service provider Priceline, though terms of the deal were not disclosed.

As part of the confidential settlement, the two firms will obtain patent cross-licenses to each company's worldwide patent portfolio, IBM said in a statement.

"This agreement further demonstrates the value of our intellectual property that results from this innovation," the computing giant said.

"We are pleased this matter has been resolved through negotiation and licensing," it added.

Copyright (c) 2017 CercleFinance.com. All rights reserved.