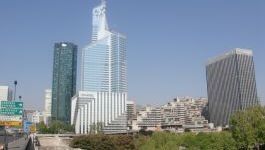 Honeywell: expects 2018 EPS growth of 6% to 10%
(CercleFinance.com) - Diversified US manufacturer Honeywell expects 2018 EPS to grow by between 6% and 10%, excluding separation and tax costs, driven by the series of investments it has recently made.


The New Jersey-based company said that its guidance excludes separation costs related to the spin-offs of its homes and transportation systems businesses, as announced in October.

At its investor conference, which is being held today, the group narrowed its full-year 2017 EPS guidance to the upper end of its previous guidance range.

Honeywell also said that M&A remained a top priority after its fourth-quarter announcement of investments in Italian fire safety products maker Scame Sistemi and Chinese supply chain software provider Flux.

Copyright (c) 2017 CercleFinance.com. All rights reserved.