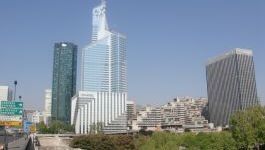 HP Enterprise: exceeds expectations in Q1
(CercleFinance.com) - On Thursday evening Hewlett Packard Enterprise (HPE) announced adjusted Q1 EPS that is up 21.
4% at 34 cents, exceeding the consensus by twelve cents.

The IT services group - resulting from the Hewlett Packard spin-off in 2015 - saw its adjusted operating margin fall by 1.8 points to 7.7%, although its revenue increased by 11.2% to 7.7 billion dollars.

HPE now targets adjusted 2017-18 EPS of between 1.35 dollar and 1.45 dollar, and intends to redistribute 7 billion dollars to shareholders by the end of the fiscal year 2018-19, through share buybacks and a 50% increase in its dividend as from Q3 2017-18.

Copyright (c) 2018 CercleFinance.com. All rights reserved.