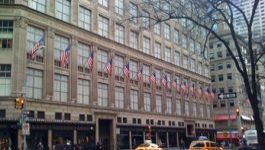 HP: Xerox says acquisition funding 'secured'
(CercleFinance.com) - US copier maker Xerox said on Monday that it has obtained 24 billion dollars in binding financing commitments from three banks to complete its planned acquisition of US printer and computer maker HP.


In a letter to HP's board of directors, Xerox said that it has secured the financing of the deal from Citi, Mizuho and Bank of America. Xerox's statement comes after HP was questioning its ability to raise the capital necessary to finance the deal.

In November, HP rejected the bid by Xerox, saying it was "highly conditional" and "uncertain," and that the proposal "significantly undervalued" the company.

Copyright (c) 2020 CercleFinance.com. All rights reserved.