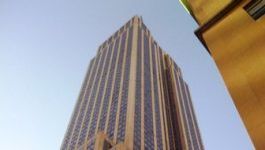 GE: to cut stake in Baker Hughes to below 50% level
(CercleFinance.com) - GE has announced two offerings of Baker Hughes shares on Wednesday, resulting in the industrial group reducing its majority stake in the oil services provider.


GE said that it plans to sell 105 million Baker Hughes GE (BHGE) "A" shares to the public in an underwritten deal. The company also intends to sell "B" shares in a 250 million dollar privately negotiated transaction.

This represents a total sale of around 2.8 billion dollars.

Upon the completion of the sale, GE will no longer hold more than 50% of BHGE's voting rights, meaning that it will also cut its representation on BHGE's board from five members to just one.

Copyright (c) 2019 CercleFinance.com. All rights reserved.