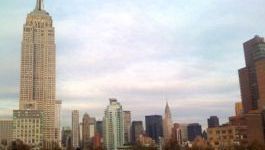 Ford: US sales down in fourth-quarter
(CercleFinance.com) - Ford Motor said on Monday that its US sales slipped 1.
3% in the fourth quarter, hurt by weakening demand for its smallest cars, such as the Fiesta and the Fusion.

The second-largest US automaker behind GM said it had sold 601,862 vehicles in the United States over the last three months of 2019, compared with 609,693 units a year earlier.

Car sales alone fell 41%, a fall that was not offset by the solid increase in its truck sales (+15.9%).

Over the full year, Ford sold 2.4 million vehicles, down 3% from the 2.7 million units that were sold in 2018, it said.

While the number of passenger cars sold tumbled by 28% to 349,091 last year, Ford pickups reported their best sales figures since 2005, with a total of 986,097 pickups sold last year.

Copyright (c) 2020 CercleFinance.com. All rights reserved.