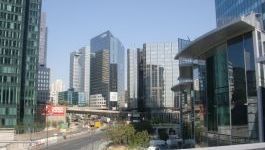 Ford: December US sales up; but full-year volumes down.
(CercleFinance.com) - Ford posted a 0.
9% rise in December US auto sales, although announced that its full-year sales had fallen by 1.1%.

The carmaker sold 242,049 vehicles over the past month, compared to 239,854 in the same period of the previous year, driven by record SUV sales ,with 75,771 vehicles sold, representing a gain of 10.3 percent.

However, over the full year, Ford's sales totaled 2.58 million vehicles, down from 2.61 million vehicles in 2016. While both truck and SUV sales rose by 4.3%, car sales fell significantly - down 15.2% - with a 21.1% drop for the Fusion model alone.

Copyright (c) 2018 CercleFinance.com. All rights reserved.