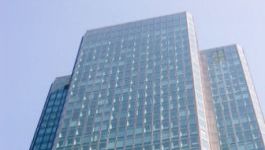 ExxonMobil: plans to double earnings by 2025
(CercleFinance.com) - ExxonMobil aims to more than double its earnings and cash flow from operations over the next seven years, using an "aggressive" growth strategy, the company said a meeting today.


The US oil giant aims to increase its earnings to 31 billion dollars by 2025 (at 2017 oil prices) - compared to last year's adjusted profit of 15 billion dollars, which excluded the impact of the US tax reform.

"We've got the best portfolio of high-quality, high-return investment opportunities that we've seen in two decades," CEO Darren Woods said at the company's annual meeting of investment analysts at the New York Stock Exchange.

However, the statement failed to boost investor sentiment, with the shares losing 2% at 74.7 dollars in early-morning trading today.

Copyright (c) 2018 CercleFinance.com. All rights reserved.