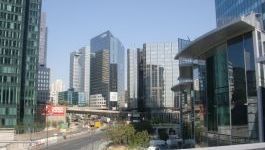 ExxonMobil: joins Stanford Strategic Energy Alliance
(CercleFinance.com) - Based on the 15-year success story of the Global Climate and Energy Project, ExxonMobil will help develop low-carbon energy solutions and projects, investing another 20 million dollars - on top of an initial investment of over 100 million dollars.


Collaborating with academics and research institutions internationally, the group will become a founding member of the new Alliance, examining ways to improve energy access, security and technology, while reducing their environmental impact.

It will hence help to identify innovative low greenhouse gas emission energy technologies that could be developed and deployed on a large scale.



Copyright (c) 2018 CercleFinance.com. All rights reserved.