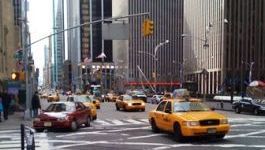 ExxonMobil: forms strategic partnership with Petrobras.
(CercleFinance.com) - ExxonMobil said late on Thursday that it has partnered with Brazil's Petrobras to jointly identify and assess potential business opportunities.


Petrobras and ExxonMobil will evaluate areas of mutual interest across oil and gas production, including opportunities for cooperation in exploration, gas and chemicals - both inside and outside Brazil - Exxon said.

In September, Petrobras and ExxonMobil jointly acquired six offshore blocks in Brazil's Campos Basin.

Copyright (c) 2017 CercleFinance.com. All rights reserved.