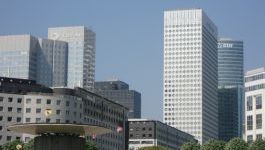 ExxonMobil: acquires three offshore blocks in Mauritania.
(CercleFinance.com) - ExxonMobil has signed production sharing contracts with the government of Mauritania for three deepwater offshore blocks.


On average, the three blocks are located of 200 kilometers offshore from Mauritania. Together they measure nearly 8.4 million acres, in water depths ranging from 1,000 meters to over 3,500 meters.

ExxonMobil - which will carry be an operator of the work program, with a 90% interest - will now begin exploration activities, including the acquisition of seismic data and analyses.


Copyright (c) 2017 CercleFinance.com. All rights reserved.