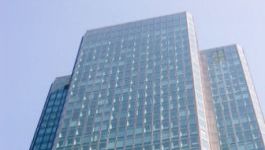 ExxonMobil: acquires oil terminal in West Texas.
(CercleFinance.com) - Exxon Mobil has acquired a crude oil terminal in Wink, Texas, in a rapidly growing part of the Permian Basin - one of the most productive regions in the US.


The terminal is strategically positioned to handle the zone's crude oil and condensate for transport to Gulf Coast refineries and marine export terminals, the energy giant said.

The facility has a capacity of 100,000 barrels of oil per day, with the potential to expand, it added.



Copyright (c) 2017 CercleFinance.com. All rights reserved.