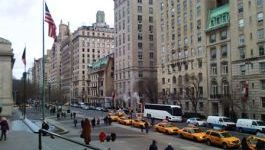 DowDuPont: Dow's corn seed business in Brazil sold.
(CercleFinance.com) - Dow Chemical, a division of DowDuPont, said on Friday that it has completed the divestment of part of Dow AgroSciences' corn seed business in Brazil to China's Citic Agri Fund for 1.
1 billion dollars.

The scope of the deal includes four corn seed production sites and four research centers, along with a copy of the Dow AgroSciences' Brazilian corn germplasm bank, certain commercial and pipeline hybrids, and the Morgan trademark.

Citic will also receive a license to the Dow Sementes trademark for 12 months.

The sale is part of the required regulatory remedies of the DowDuPont merger transaction, which closed in last August.

Copyright (c) 2017 CercleFinance.com. All rights reserved.