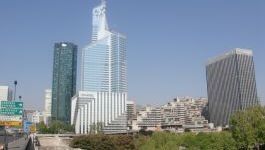 Domino's Pizza: a mixed end to the year
(CercleFinance.com) - Published before Wall Street opens on Tuesday, Domino's Pizza's Q4 results included EPS of 2.
09 dollars, up from 1.48 dollar a year earlier.

The consensus was less optimistic, looking for 1.95 dollar.

However, revenues disappointed, rising less than expected to 891.5 million dollars, after 819.4 million dollars a year ago and 905 million dollars expected by analysts. Revenues rose by 4.2% in the US and were up 2.5% internationally, at constant stores.


Copyright (c) 2018 CercleFinance.com. All rights reserved.