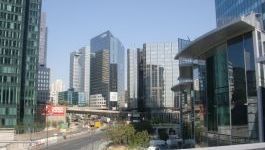 Disney: final agreement for acquisition of Fox.
(CercleFinance.com) - It's now official: Disney said on Thursday that it has entered into a definitive agreement to acquire Twenty-First Century Fox, after the spinoff of certain assets, for 52.
4 billion dollars in stock.

The deal will bring the entertainment giant a series of successful movies and TV show franchises such as Avatar, X-Men, and The Simpsons.

Under the terms of the agreement, shareholders of 21st Century Fox will receive 0.2745 Disney shares for each share they hold.

Disney will also take on approximately 13.7 billion dollars of net debt, bringing the total value of the transaction to approximately 66.1 billion dollars.

While Disney will issue approximately 515 million new shares to 21st Century Fox shareholders to finance the deal, Fox will spin off Fox Broadcasting network, as well as Fox News and Fox Business.

However, it is anticipated that 21st Century Fox will attempt to complete its planned acquisition of the 61% of Britain's Sky that it does not already own.

Copyright (c) 2017 CercleFinance.com. All rights reserved.