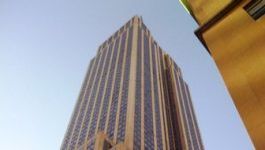 Disney: 'Coco' remains top of worldwide box-office.
(CercleFinance.com) - Disney's new animated movie, "Coco," stayed at the top of worldwide box office last weekend, according to comScore on Monday.


The story of the Mexican boy who plays the guitar took 73.6 million dollars over the weekend of 10 December, with international revenues of 55.3 million dollars and 18.3 million dollars at the domestic box office, the audience company said.

20th Century Fox's "Murder On The Orient Express" stayed at number 2, with global takings of 25.2 million dollars.

Copyright (c) 2017 CercleFinance.com. All rights reserved.