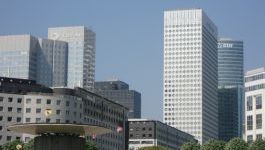 Criteo: 'good traction' in revenue and profit, shares up
(CercleFinance.com) - Criteo's revenue and profit grew in Q4 2017, thanks to strong business momentum, in particular in the US, the French online advertising firm said on Wednesday.


In the last three months of 2017, the group's revenue rose by 19% to 674 million dollars, while net income jumped 29% to 52 million dollars.

"This good traction, combined with the growing adoption of our new products, positions us well for 2018 and beyond," said CEO Eric Eichmann.

As a result, the Nasdaq-listed shares were up over 26% in pre-market trade on Wednesday.



Copyright (c) 2018 CercleFinance.com. All rights reserved.