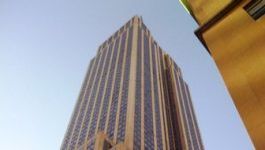 Costco Wholesale: beats consensus in Q2
(CercleFinance.com) - Costco Wholesale has reported net income that is up 35% at 701 million dollars for its second accounting quarter (+22% excluding the effect of the US tax law), representing an EPS of 1.
59 dollar, 10 cents above the consensus.

The warehouse distributor's net sales increased 10.8% to 32.3 billion dollars as reported. On a comparable basis, sales increased by 8.4%, particularly driven by the international sales (+15.7%).

The Issaquah, Washington-based group currently operates 749 warehouses worldwide, including 519 in the US and Puerto Rico, 98 in Canada, 38 in Mexico, and dozens in Europe and Asia-Pacific.


Copyright (c) 2018 CercleFinance.com. All rights reserved.