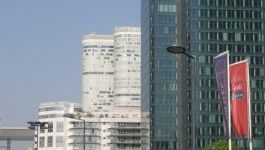 Comcast: beats consensus in Q3.
(CercleFinance.com) - Comcast reported Q3 net income that was up 18.
5% at 2.65 billion dollars, or 55 cents per share.

Adjusted EPS reached 52 cents, while the consensus was expecting three cents less.

At 21 billion dollars, revenue fell by 1.6% due to the broadcasting of the Rio de Janeiro Olympics a year earlier, an event without which the cable operator's revenues increased by 5.8%.


Copyright (c) 2017 CercleFinance.com. All rights reserved.