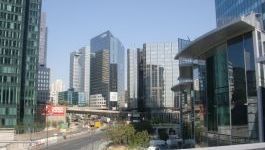 Coca-Cola: confirms outlook at investor day.
(CercleFinance.com) - On Thursday Coca-Cola confirmed its full-year 2017 guidance, with the company meeting investors and analysts today in its Atlanta hometown.


The company reiterated its target to generate approximately 3% growth in organic revenues (non-GAAP) this year and 7% to 8% growth in comparable currency neutral income before corporate tax.

Coca-Cola also reiterated its long-term targets of mid single-digit organic revenue growth (non-GAAP) and high single-digit comparable currency neutral EPS growth.

Finally, the company said that it was now targeting comparable currency neutral operating income growth of 6 to 8 percent over the longer term.


Copyright (c) 2017 CercleFinance.com. All rights reserved.