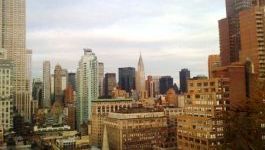 Cisco: takes over Broadsoft.
(CercleFinance.com) - Cisco has announces an agreement to acquire BroadSoft, a Maryland-based company which is showcased as a leader in cloud calling and contact center solutions, for 55 dollars per share, for 1.
9 billion dollars net, in cash.

The deal, which is subject to traditional conditions and a regulatory review, is expected to be finalized in the first quarter of 2018. BroadSoft's teams will then join Cisco's unified communications technologies entity.


Copyright (c) 2017 CercleFinance.com. All rights reserved.