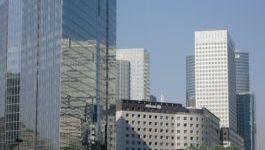 Chevron: exceeds expectations in Q3.
(CercleFinance.com) - Chevron has reported net income of 1.
95 billion dollars for Q3 2017, up from 1.28 billion dollars a year ago.
EPS reached 1.03 dollar, three cents above the consensus.

This improvement mainly reflects the contribution from the group's downstream activities (refining and marketing), thanks to higher sales margins on refined products in the US and higher gains on the sale of assets internationally.

The contribution from upstream (exploration and production) has also increased, thanks to a reduction in business losses in the US, due to higher crude oil and liquid natural gas prices, which is despite a fall in local production.


Copyright (c) 2017 CercleFinance.com. All rights reserved.