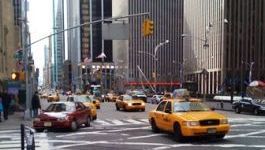 Celgene: shares drop sharply after FDA decision
(CercleFinance.com) - Shares of US biotechnology firm Celgene are down almost 8% on Wednesday after the Food and Drug Administration (FDA) refused a new drug application for the firm's ozanimod in the treatment of multiple sclerosis.


Analysts say the FDA's refusal is due to incomplete nonclinical/clinical pharma data.

"Overall, we think this update is another unexpected hiccup after a 6 month period that came with many unexpected setbacks," comments Credit Suisse this morning.

The broker has therefore cut its target price for the stock from 130 dollars to 129 dollars, while lowering its estimates.

Despite this, Credit Suisse continues to think Celgene has many viable assets in its pipeline.

Meanwhile, Jefferies analysts share this viewpoint, saying that the stock's long-term thesis remains "intact" and that the setback will be "just a delay."

"We believe we could see a near-term trading bounce as the company indicated they are likely going to aggressively buyback stock on the share price dip", the broker said.

According to Jefferies, the stock is already near the "no pipeline" value of 80-85 dollars: the share is currently down 7.6 percent at 88.5 dollars.

Copyright (c) 2018 CercleFinance.com. All rights reserved.