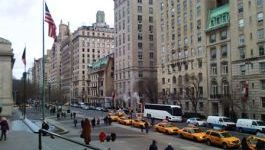 Celgene: shares collapse after drug discontinuation.
(CercleFinance.com) - Celgene shares are down 9% on Friday after the US biopharmaceutical company yesterday announced after the market closed the discontinuation of a phase III trial of a drug to treat Crohn's disease.


The New Jersey-based drugmaker has decided to stop the trials following an October recommendation of a data monitoring committee, which assessed GED-301's overall benefit/risk.

"We would assume from this release that it was ended early due to efficacy since there was no safety imbalance noted," Credit Suisse comments this morning in a research note.

However, the broker thinks having a broad and diversified pipeline should make the setback manageable for Celgene.

"GED-301 was the program where skepticism was the highest and we think removing this from the equation makes the 2018 phase 3 pipeline story cleaner," it says.

Credit Suisse has still reduced its estimates and has cut its target price on the stock from 156 dollars to 145 dollars.

The shares are currently down 9.2% at 123.5 dollars on the Nasdaq.



Copyright (c) 2017 CercleFinance.com. All rights reserved.