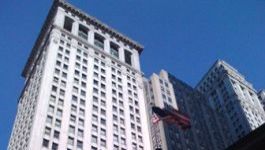 CarMax: Q3 sales disappoint
(CercleFinance.com) - Before Wall Street opened on Thursday CarMax reported its Q3 results, which were marked by EPS of 81 cents, up 9 cents y-o-y.


EPS was in line with the consensus, although sales fell short, rising to 4.11 billion dollars.

Indeed, the consensus was looking for 3.98 billion dollars, against 3.7 billion dollars in the same period a year ago.


Copyright (c) 2017 CercleFinance.com. All rights reserved.