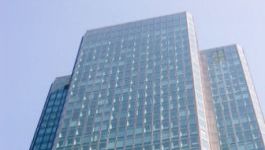 Campbell: to sell its European chips business
(CercleFinance.com) - Campbell said that it has signed an agreement for the sale of its European chips business to Irish food company Valeo Foods for approximately 80 million dollars.


Campbell's European chips business includes UK-based Kettle, which makes hand-cooked crisps, popcorn, rice snacks and vegetable-based chips, as well as Netherlands-based Yellow Chips, which produces high-quality vegetable and organic potato chips.

Campbell said it plans to retain the Kettle business in the United States and all other geographies, with the intention of growing the brand.

The company will use the proceeds from the divestiture to reduce debt.

Copyright (c) 2019 CercleFinance.com. All rights reserved.