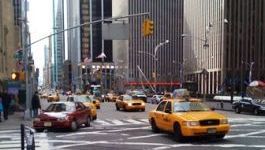 Bristol-Myers Squibb: completes acquisition of Celgene
(CercleFinance.com) - US biopharmaceutical company Bristol-Myers Squibb has successfully completed the acquisition of biotech firm Celgene following regulatory approval from all government authorities.


Under the terms of the merger, for each of their shares Celgene shareholders received one Bristol-Myers share, 50 dollars in cash and one tradeable Contingent Value Right (CVR), which will entitle the shareholders to receive a payment of 9 dollars in cash if certain milestones are achieved.

Celgene common stock ceased trading yesterday.

Bristol-Myers Squibb first announced its intention to acquire Celgene in January 2019.

The acquisition has cost an estimated 74 billion dollars.

Copyright (c) 2019 CercleFinance.com. All rights reserved.