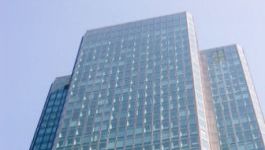 Bristol-Myers: collaboration agreement with Nektar
(CercleFinance.com) - Bristol-Myers Squibb and Nektar Therapeutics have announced a global collaboration agreement for the development and marketing of Nektar's NKTR-214, for which they will share the profits (35% for Bristol-Myers, 65% for Nektar).


Both pharmaceutical groups will establish a clinical development plan that combines NKTR-214 and Opdivo, as well as Opdivo plus Yervoy (ipilimumab), involving tests in over 20 indications on nine tumors.

As part of this agreement, Bristol-Myers Squibb will pay Nektar 1.85 billion dollars, including 1 billion dollars in cash and the acquisition of approximately 8.28 million Nektar shares at a price of 102.6 dollars.



Copyright (c) 2018 CercleFinance.com. All rights reserved.