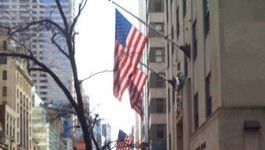 Bristol-Myers Squibb: raises dividend 2.6%
(CercleFinance.com) - US drugmaker Bristol-Myers Squibb said it would increase its quarterly dividend by 2.
6%, as from the first quarter of 2018.

The New York-based company last night said that it has raised its dividend to 40 cents per share, payable on 1 February 2018.

The annual dividend will be increased to 1.60 dollar, it said.

Bristol-Myers also declared a quarterly dividend of 50 cents per share on convertible preferred stock, payable on 1 March 2018.


Copyright (c) 2017 CercleFinance.com. All rights reserved.